LED panels can be made according to your specification
Our LED panels grant an absolute homogenous illumination for large as well as small rooms. A special advantage besides their low energy consumption is their small mounting depth. Due to the small mounting depth our panels are outstandingly suitable for illumination of large rooms or routes in public buildings homogeneously and shadow-free.
LED panels are suitable for
implementation in grid ceilings
open plan ceiling lights in lifts
light panels in walls
shadow-free, homogenous illumination of work places
Adjustable light temperature and colour
The light temperature of the LED panels is infinitely variable between cold white and warm white. The controllable range lies between 3000 and 6000 K. Depending on the application areayou can choose between a cosy warm white or a bright cold white.
Alternatively coloured LED-Diodes can be implemented. Those lights produce light within the red-green-blue spectrum and with the use of additional diodes even pure white.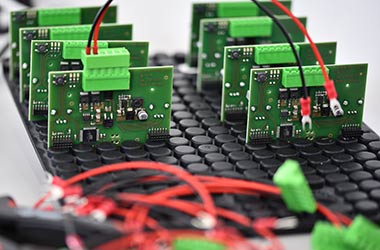 Customized manufacturing of LED panels
We produce LED panels with an edge length of x cm You have the choice between white and coloured diodes. Send us your specifications and we give you a quote.