Layout design of PCBs
The design process is an important step in drafting the layout of the components on the
PCB. The circuit diagram with the required components is going to be transferred to the PCB as a conducting path network.
PCB design – Our Service
After establishing an electric circuit diagram for the desired PCB and placing the components, the layout design starts. The verification of the compliance with the design rules and the entire layouts are elementary steps within the process.
We consider in this process:
PCB technology
geometry and position of the components
signal transfer time
current strength (amperage)
position of external connectors
After having finished the layout design the result contains all desired information without containing redundant lines. Functionality is guaranteed because we are not only designing the layout. We also manufacture the entire PCB.
You will get the complete product from one source.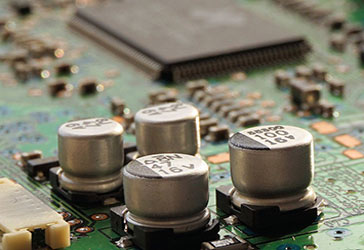 Layout design of PCBs
For the design of your PCB, ask for a quote entailing design and assembly of your PCB. No matter if large scale or small scale we are ready to do the job.